Module Name:

Beaver Bottom & Beaver Gap (two module pair)

Diorama:

Beaver Bottom - includes Beaver Bottom and Beaver Gap

Owner Name:

Pert

Sponsor:

Pert

Date Built:

unknown

Date Updated:

1990's

Status:

Active

Module Type:

one 6' standard module and one 2' standard module w/ non-standard track position at the connection of the two
| | | | | | |
| --- | --- | --- | --- | --- | --- |
| Length: | 6' & 2' | Width: | 2' | Skyboard: | 14" plywood |
Track

Code:

80

Brand:

Atlas

Turnouts:

unknown

Crossovers:

none

Passing Sidings:

one - blue line

Yard Tracks

five

Industrial Spurs

none

Other Tracks

yes
Electrical:

Wire

Connector

110V

Designer:

unknown

Red

12 gauge

PP-30

Carpentry:

unknown

Yellow

12 gauge

PP-30

Track:

unknown

Blue

12 gauge

PP-30

Wiring:

unknown

Other

Scenery:

unknown
DCC Equipment:

none

Powered Accessories:

Yard and auxiliary tracks are isolated and can be powered by a separate power system that plugs into a Cinch-Jones connector on the skyboard.

Scenery:

Oklahoma Scene:

Route 66 Scene:

Prototype RR:
Beaver Gap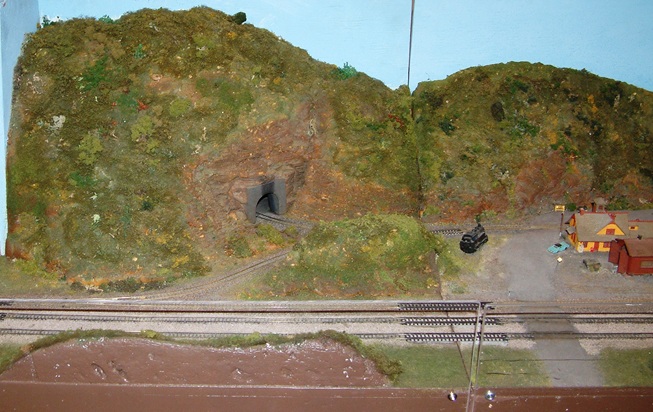 Beaver Bottom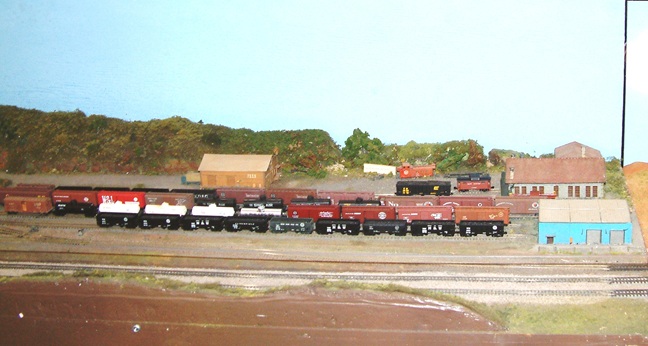 Sign Board
Working out of its home base in Beaver Bottom, Kentucky, the Elkhorn Northern Railroad provided Rail Services to Businesses in several towns around this isolated and mountainous area in the far southeastern tip of the Blue Grass State.
Description & History
Beaver Bottom was originally part of a home layout. When that layout was torn down, this diorama was saved and placed on an N-Trak module. Originally having only one main-line track, two additional tracks were added at the front to comply with N-Trak standards. The 2' Beaver Gap module was built to bring the left side back to N-Trak standards and to provide access to a set-up track behind the skyboard. There really is a Beaver Bottom, KY and it was served by the Elkhorn Southern Railway which later became part of the Clinchfield, then the Seaboard Coast Line, Family Lines and finally CSX.